VOLARIA IN THE NEWS AND PRESS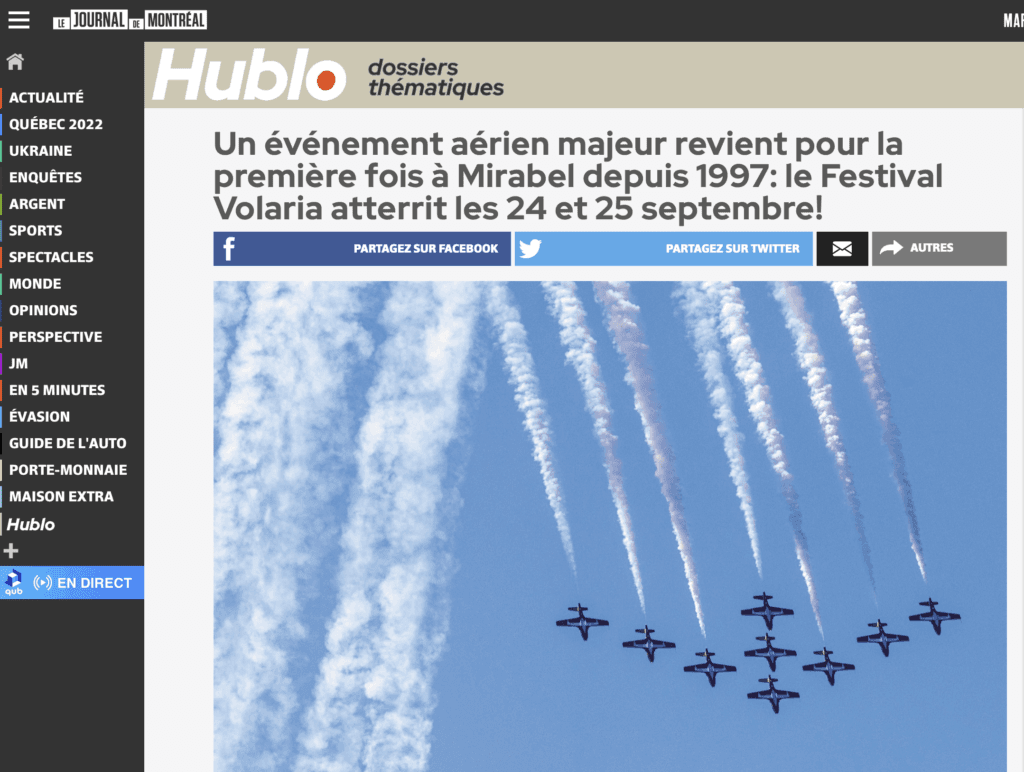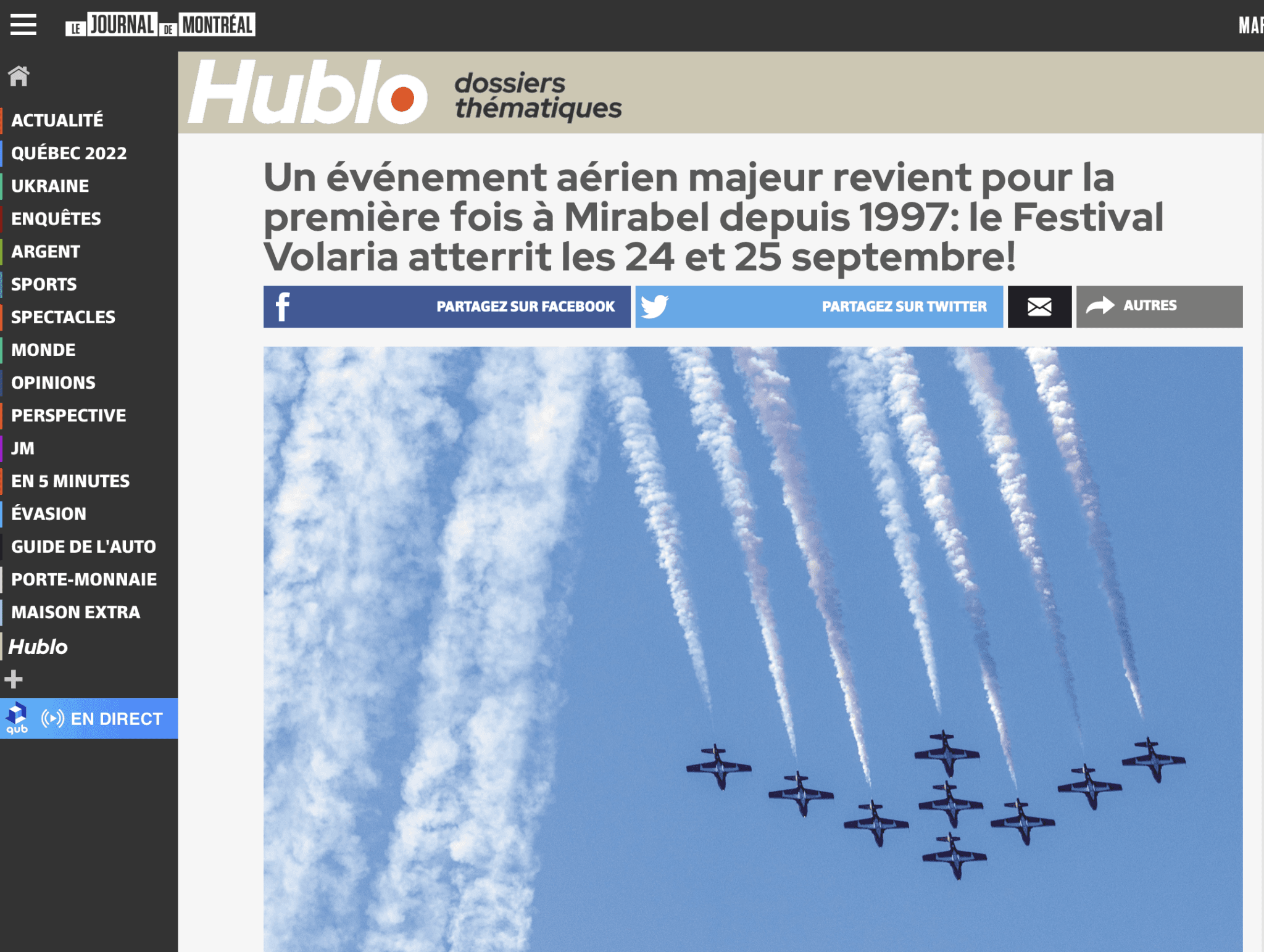 Journal de Montréal
August 26th, 2022
A major aerial event returns to Mirabel for the first time since 1997: the Volaria Festival lands on September 24 and 25!
The great return of an air show in Mirabel!
Festival-goers of all ages are expected on September 24 and 25 at the ICAR complex when the City of Mirabel, in collaboration with Aéroports de Montréal, will present the first edition of the spectacular Festival Volaria.
READ MORE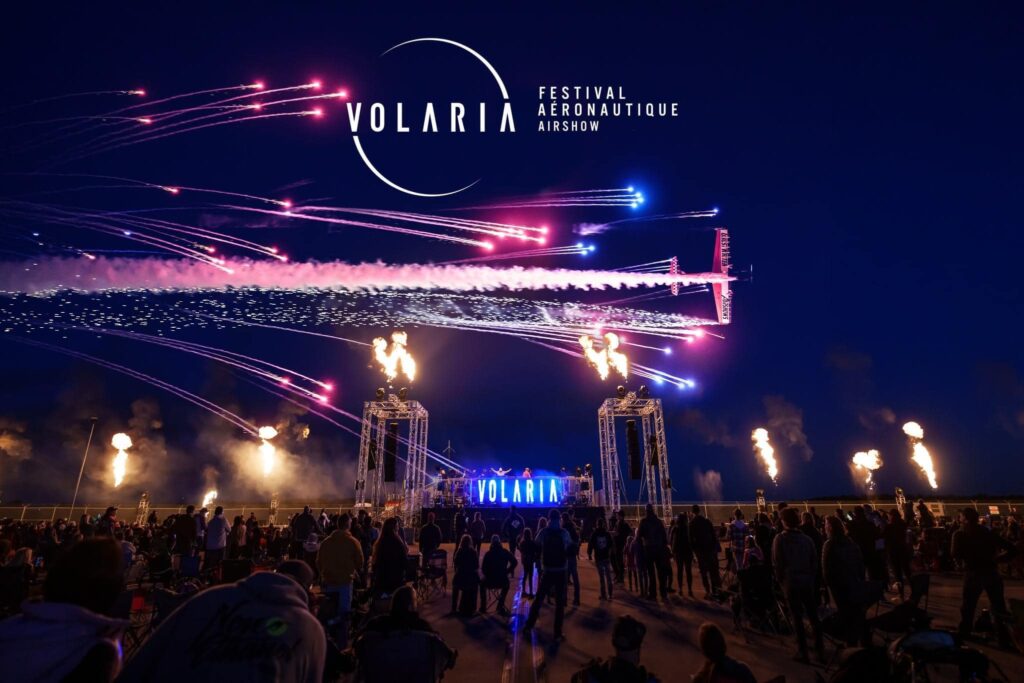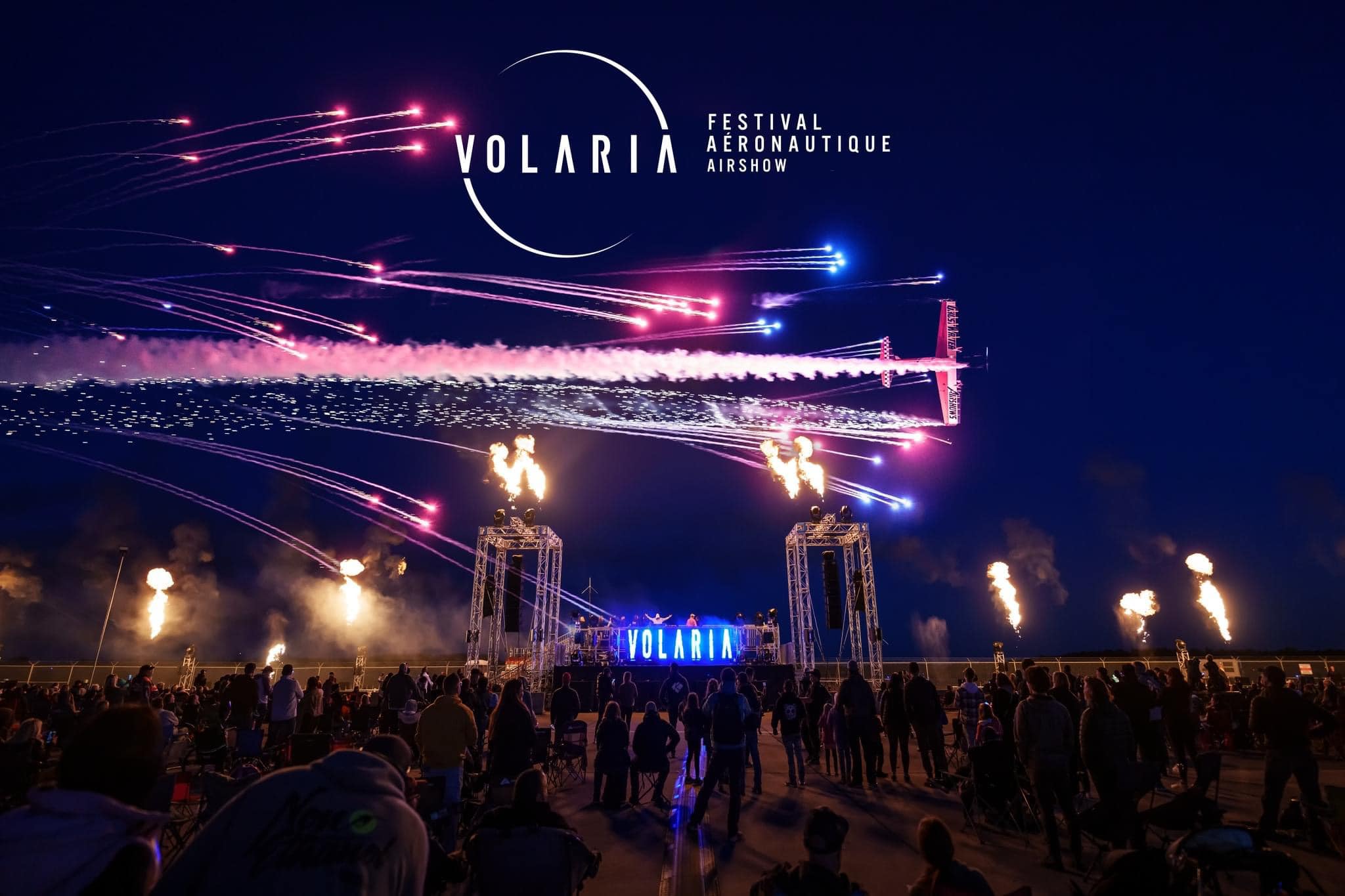 A first edition under the sign of success
The first edition of Volaria in a few points:
💜 You were 50,000 to embark on our crazy adventure that is Volaria;
💙 It's nearly 1000 employees, volunteers, security guards, restaurants and partners who have allowed Volaria to spread its wings with magic, kindness and in complete safety;
🧡 It is indeed our intention to present you with a version 2.0 next year. We will confirm it as soon as possible!
IMPORTANT THANKS:
– Our partners;
YUL Montreal-Trudeau International Airport, without whom none of this would be possible and thanks to whom we benefit from one of the most majestic airport sites in Canada to hold such a large-scale festival;
Complexe ICAR, which opened the doors of its site with all the complexity required to accommodate such large crowds;
Airbus, which set up a superb booth and which allowed hundreds of employees to experience family moments during Volaria;
AAA Canada;
Aero Montreal;
exo;
Benoit Sansoucy & Engel & Völkers.
– Our volunteers;
– Our employees;
– Our Air Team under the direction of Jean-François Sills, Airboss and Denis Godin, Director of Ground Operations;
– Our Wheels & Wings Team, under the direction of Michel Côté, André Guénette and Johnny Zonta;
– Our hosts and animators; Paul Houde, Maxime Charbonneau and Michel Benoit;
– Our stars of the youth scene; Yannick Bergeron, Mr. Gazon, Fredo the magician and Gabzy loses the ball;
– All exhibitors;
– Royal Canadian Air Force, United States Air Force, SkyHawks Canada, CF18 Demo Team, F-16 Viper Demo Team, Canadian Armed Forces;
– Our civilian pilots; Pete McLeod, Aviation MH Inc., YakAttack Airshows, GhostWriter Airshows, @Manfred Radius, Aeroshell Aerobatic Team.
✈️